"Set in order [our] family, and see that they are more diligent
and concerned at home, and pray always,
or they shall be removed out of their place"
(D&C 93:50)
Are you expecting of anything today?
--Watching over the sign of the times?
Let us read the scriptures and
pray for our advancement in knowledge.
There are more light out there to discover.

Click LDS Church News and share its contents
Thank you.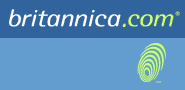 All the Knowledge you need - Family Education Network
--Search through Almanacs, Dictionary & Encyclopedia
(To Find Answers just Click Infoplease logo)

The Field Museum
(Exhibits: Permanent, Temporary, On-Line Exhibits)
CLICK The Field Museum Exhibits logo below to see the latest

PLANNING A PERFECT FAMILY REUNION?
FAMILY SEARCH the Internet Genealogical Service
Searching for your ancestors? Click Family Search logo
and build up a pedigree chart linking youself to your forefathers