"Organize yourselves,"
He says; "prepare every needful thing" (D&C 88:119).
Learn From Home!


CLICK a link to go to the shopping site

CLICK A LINK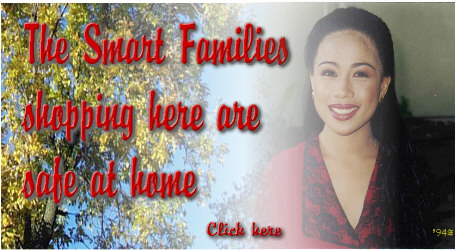 Internet comparison shopping service that searches online stores (For your convenience click DealTime logo for details)


Auctions, classified and buying groups for stuff you want to buy at the price you want to pay
THE WORLD WIDE MALL

In the not too distant future, you'll be able to shop the Web as a whole rather than by site. Even better, you'll assign the task to a friendly little shopping bot. Online Shopping Guide Frank Fiore explains.